VALGRISENCHE AND THE VALLEY THAT ISN'T HERE
When you will return to the city you will not want to tell anyone where you have been. The places you've seen, the people you've met, the emotions you've experienced, will remain in your heart, you will want Valgrisenche to remain only for you. It will be the place where you can always find your soul. Vlagrisenche is a place where life is punctuated by the slow rhythms linked to the seasons and the colors of the trees, softened by traditional flavors and surrounded by a rare atmosphere of absolute serenity. Its 100 inhabitants that populate the villages are waiting for you joyfully… you too enter our faily tale.
Welcolme to the dream, well awakened in Valgrisenche!
Valgrisenche: sport, nature and relax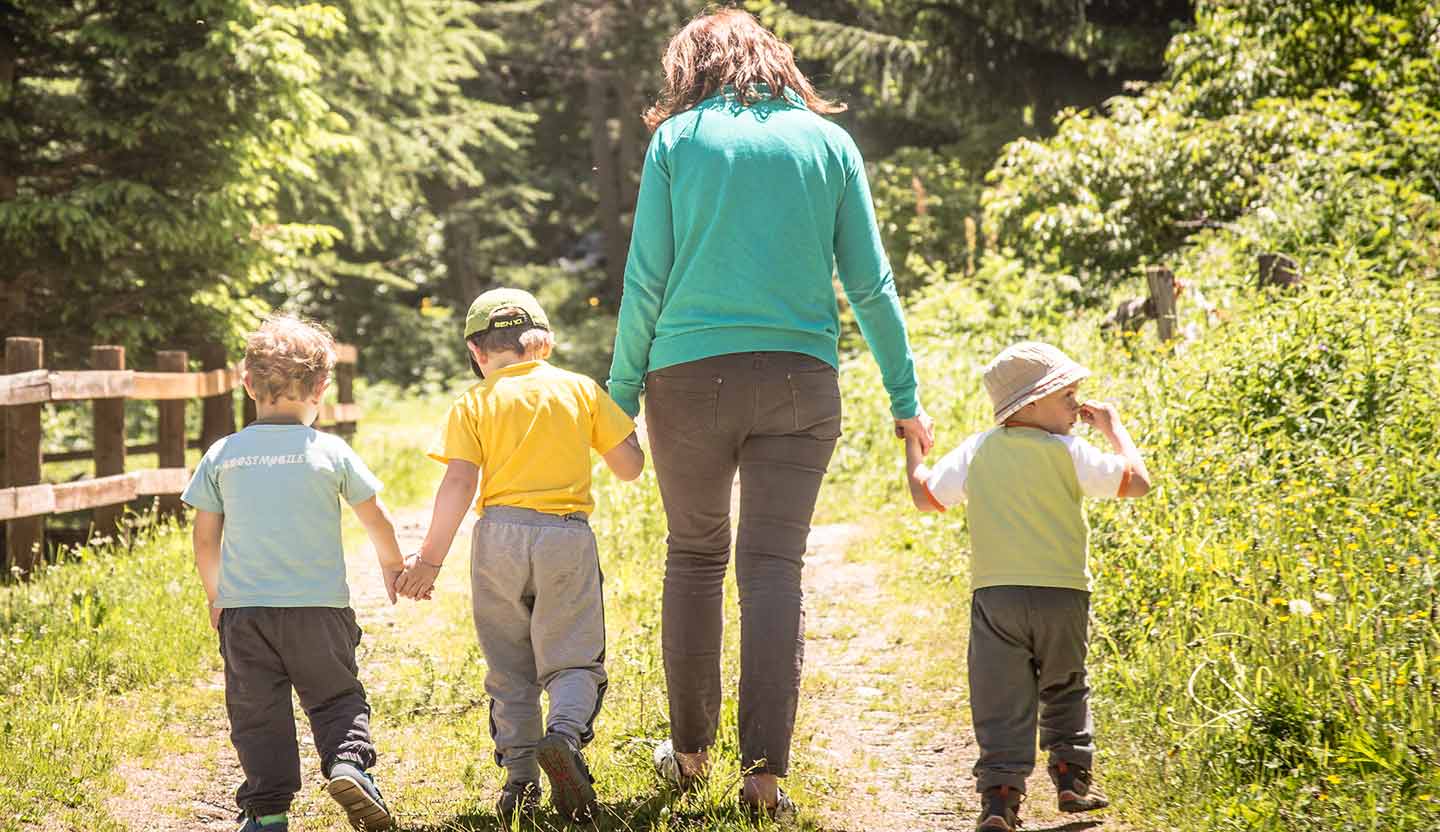 Carefree children
Roll in the snow, run at breakneck speed over the meadows, breathing good air an without running any danger? Difficult in almost all places but possible in Valgrisenche where the wide green or snowy spaces allow you to observe your children while they play and have fun in complete safety. Our apartments have large size to comfortably accommodate large families.
MOVING IN THE OPEN AIR
Long trekking, hiking or mountain biking, climbing, Nordic skiing, ski mountaineering, snowshoeing, alpine skiing, simple walks between the villages and why not… lazing. Valgrisenche is a real open-air gym, you can sign up too, it costs nothing! Ask us if you need help to organize your activities. Come and discover many fantastic proposals for everyone!